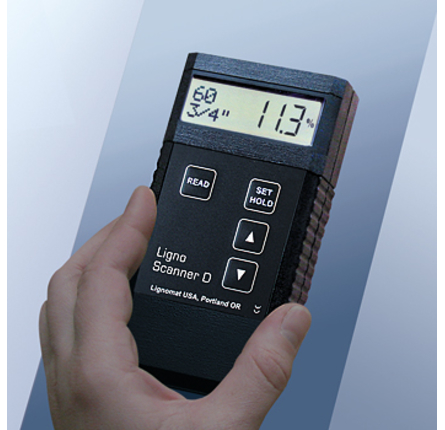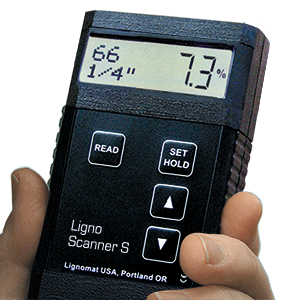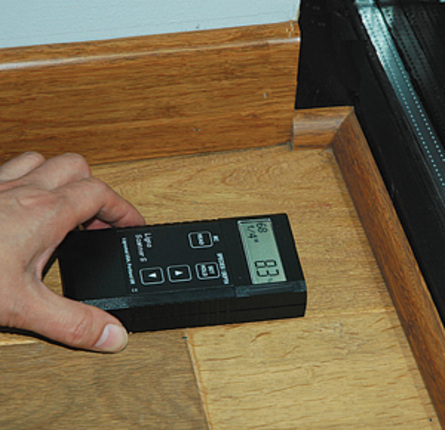 Lignomat Ligno-Scanner Pinless Moisture Meter
Lignomat's Pinless Advantage:
Quickly scan large number of boards without leaving pinholes
No effort is required to push pins into hardwood
Pinless meters can read lower moisture values in hardwood than pin meters
The Ligno-Scanner S gives true wood moisture readings in percent with built-in corrections for different species. Corrections can also be used by entering the specific gravity between 0.3 and 1.0. Resolution is 0.1% for entire measuring range. All Lignomat pinless moisture meters include a HOLD function.
Measuring
Range
5-60% dependent upon species setting*
Display
0.1% resolution for the entire range.
Species
Corrections
71 wod group settings, or simpy use the specifi graviy of the wood, betwee 0.3 and 1.0 (setting 30-100)
Measuring Depth
1/4″ measuring depth
Reference
Scale
0-99 for non-wood building materials
Calibration
Stable calibration not affected by ambient temperature. Calibration is internally checked and automatically adjusted if necessary.
Calibration Check
External calibration check block #TS is available to verify the calibration and functions of meter.
Included
Pouch, one 9V battery, manual and laminated wood group chart.
Size
Pocket-size 2″ x 5.5″x0.5″, Measuring pad 1 5/8″ x 2 5/8″
Weight
8 ounces (200g), made out of high-impact plastic