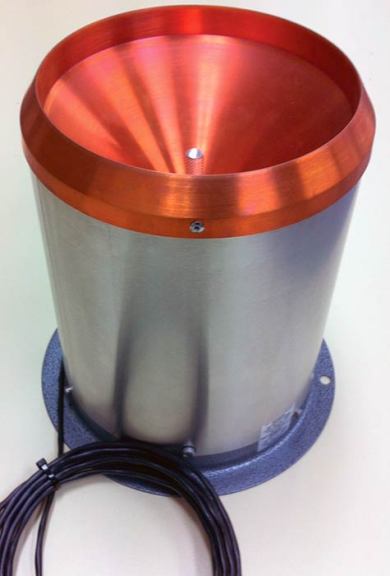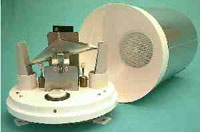 Tipping Bucket Rainfall Gauge
The Unidata 6506 tipping bucket rain gauge uses the tipping bucket principle to record rainfall. The Unidata 6506 can be connected to many dataloggers/ RTUs including the Unidata Neon Remote Logger range.
The Unidata 6506 tipping bucket rain gauge is sturdily constructed with a stainless steel jacket, copper collector and painted marine grade aluminium base.
The integrated syphon mechanism delivers high levels of accuracy across a broad range of rainfall intensities. Each unit consists of a collector funnel with stainless steel leaf sieve, an integrated syphon control mechanism, an outer enclosure with quick-release fasteners, and base which houses the tipping bucket mechanism. This ensures reliable rainfall recording in even the highest rainfall intensities.
The unit includes dual output reed switch as well as dual rainfall discharge outlets for water collection and/or analysis. The bucket tips when precipitation 0.2mm has been collected. Each tip is marked by a reed switch closure and transmitted to a data logger and/or used by a telemetry system.
Optional heater kit and pole mounting bracket are available.​​​​​​​
Unidata Tipping Bucket Rainfall Gauge collects rainfall using a funnel receiver of 203mm diameter.
The rain is then strained by metal gauze before being passed to the metallic tipping bucket measuring system.
The bucket tips when a specified volume of rain is collected.
A reed switch detects falls.
The amount of precipitation which tips the bucket can be adjusted from 0.1 to 0.5mm.
Preset to 0.2mm.
A bullseye is fitted to the instrument for correct level adjustment.
| | |
| --- | --- |
| Material | SS jacket, copper collector and marine grade aluminium base |
| Size | Collector Diameter 203mm (8″)±2mm, 300mm H, 230mm Body Diameter, 275mm Mounting Flange Diameter |
| Weight | 5.5kg net |
| Operating temperature | 0°C to 60°C without heating, -20°C to 60°C. with heating |
| Accuracy | ±1.0% to 200mm/hr, ±3.0% to 380mm/hr, useful to over 500mm |
| Bucket Capacity | 0.2mm / 0.5mm |
| Signal Element | A dual reed switch assembly |
| Cable | 5m of 2 way instrumentation screened cable – PVC |