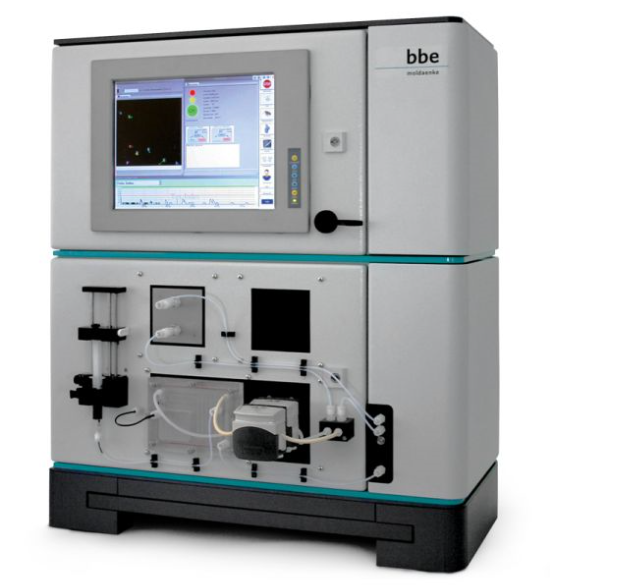 DaphTox II
The bbe DaphTox II observes daphnids, commonly known as "water fleas", under the influence of constantly running sample water. 
Based on the Extended Dynamic Daphnia Test, bbe developed a new sensitive method to detect hazardous compounds in water from rivers (source-water protection), plants, distribution systems and production drains to preserve human health and to monitor water.
Sensitivity data are available below.
Sample water (0.5 - 2 l/h) continuously runs through the measuring chamber containing the daphnia. The live images obtained using a CCD-camera are evaluated online with an integrated PC to analyse changes in the behaviour of the daphnia. If the change is statistically significant, an alarm is triggered. The method of image analysis enables a series of measurement methods and plausibility tests to assess the daphnia's behaviour using different criteria.
Measurement using digital image analysis
Observation of speed parameters:
average speed
speed distribution
distance between daphnia
Observation of behaviour:
swimming height
location
fractal dimension: measurements for turns and circling movements, curviness
Observation of growth:
determination of daphnia size
Toxicity Index
The concept of the toxicity index is based on the evaluation of certain measurands, such as speed or height, and changes in these measurands. Only when 2 or more of the measurands simultaneously show unusual results within a fixed period of time does the DaphTox II trigger an alarm.