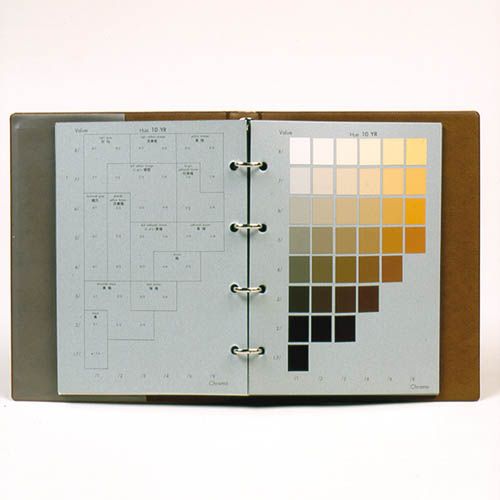 Soil colour book, with 12 colour charts (7.5R/10R/2.5YR/ 5YR/7.5YR/10YR/2.5Y/5Y/7.5Y /5R and GLEY = two charts. Total 389 colour chips Japanese version, English text)
Soil profile description and classification
Determination of a subgroup in the soil classification system is based among other aspects on color differences.

The soil color is determined by comparing the sample with standard soil color charts (Munsell).

Eijkelkamp 08.11 Soil Colour Charts a

vailable in Japanese (12 color charts) and American (10 color charts) version.
| | |
| --- | --- |
| Product material | other material |
| Package size | 20 x 16 x 2 cm |
| Weight | 0.5 kg |
| Applications | Soil profile description and classification |