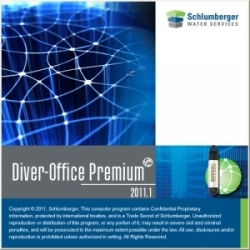 Software for Managing and Reporting Diver Groundwater Data
A desktop application
Diver-Office Premium provides users with tools for displaying borehole lithology, well construction, time-varying data, and data validation capabilities in a seamlessly integrated groundwater software package.
Collaborate - Share user data with their team.
Each team member has access to the same data.
Check - Modify and validate user time series data.
Ensure their data is free of errors.
Communicate - Quickly generate reports.
Save time on reporting.