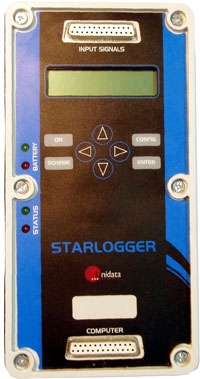 Unidata Display STARLOGGER
Unidata Display STARLOGGER offers the added convenience of a display and keyboard as well as all the functions of the Standard STARLOGGER.
The 32 character two-line Liquid Crystal Display enables user to view signal readings even whilst recording.
Battery, memory and program status provide complete field checks.