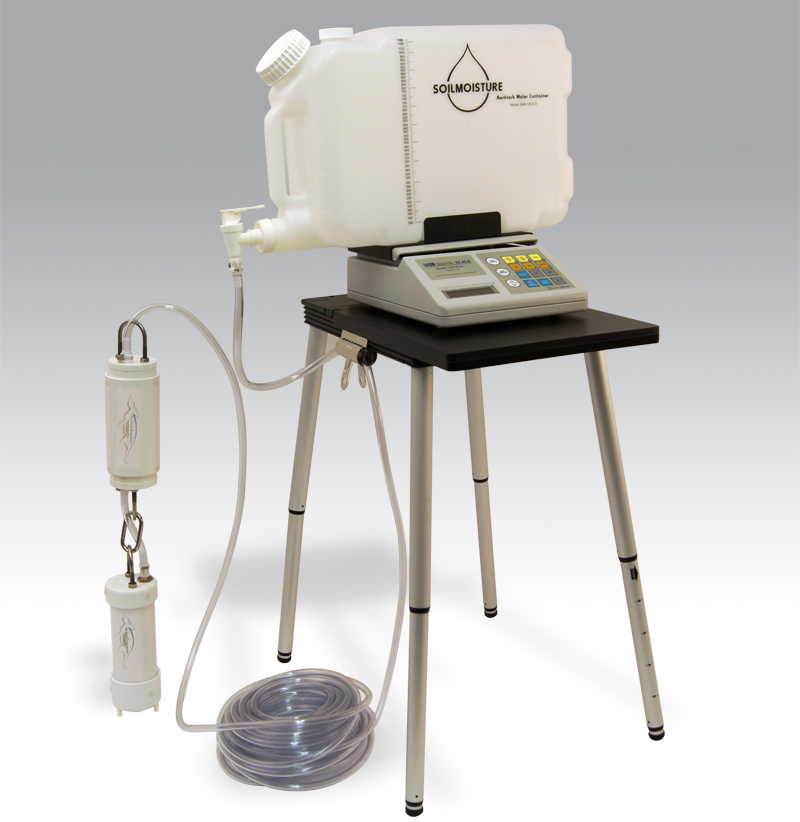 Soil Moisture Aardvark Permeameter

very first automated Constant Head Borehole Permeameter.

Sets up in minutes and automatically records reading for water consumption rate.

In minutes it will automatically determine Steady State, calculate Steady-State Water Consumption Rate and then give the user the Saturated Hydraulic Conductivity (K value).
Kit includes:
Aardvark Permeameter.
Regulator Module.
Digital Scale for use with PC (laptop/tablet not included).
Suspension line.
50 ft. tubing.
Water jug.
Setup table.
Carrying case.
Software included.
ASTM: D5126.
Aardvark Permeameter kit in a case.
Automated Measurements down to 50 FT.
Compatible with ASTM D5126 - 90(2004).
Applications
Soil Permeability
Environmental Monitoring
Mining
Soil Physics
Compatible with ASTM D5126 - 90(2004).
The measurement method is called "Borehole Constant-head Method", or "Constant-head Methods" for short.
Package sizes & Weights: 31X25X11 inches; 21 lbs. + 19X15X7 lbs.; 11 lbs.