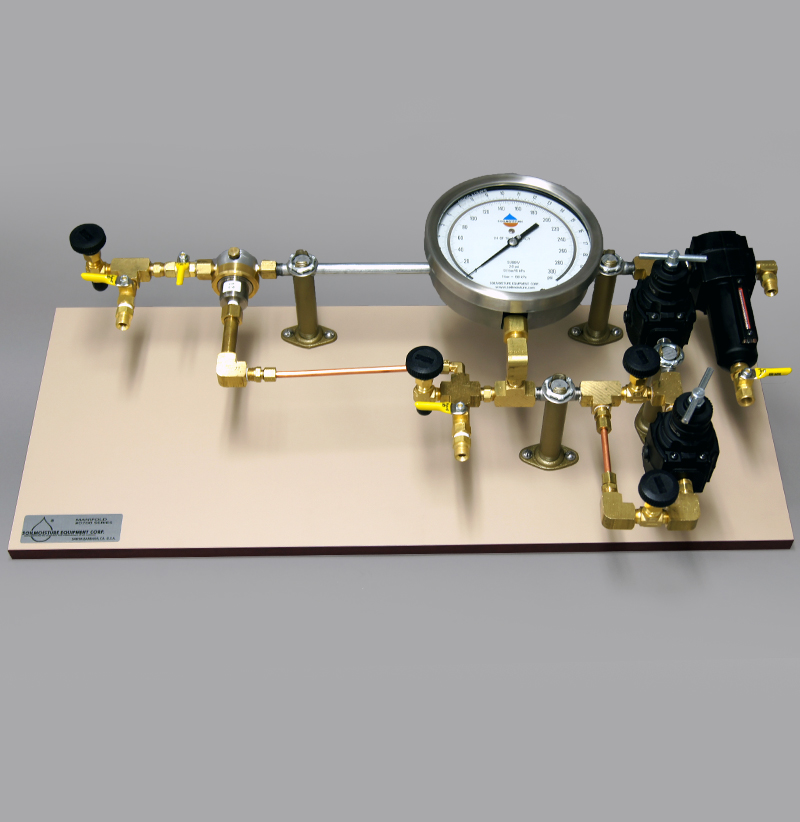 Manifold For 1000 Extractor, 15 Bar Max. (Compressor)
The 0700G1F1 Pressure Control Manifold is designed for regulating and monitoring the pressure supplied to the 1000 Pressure Extractor. It combines an air filter, pressure regulators, control valves, and pressure gauges. Mounted by standoffs to a 3/4" (19 mm) thick baseboard suitable for mounting on a laboratory wall. (The Connecting Hose, 0779G1, from the manifold to the compressor is ordered separately).
Soil Water Retention
Soil Physics
Mining
Weight: 23 lbs.
Dimensions: 37X19X13 inches