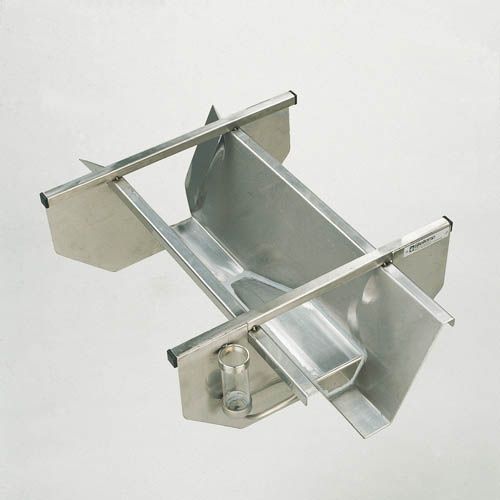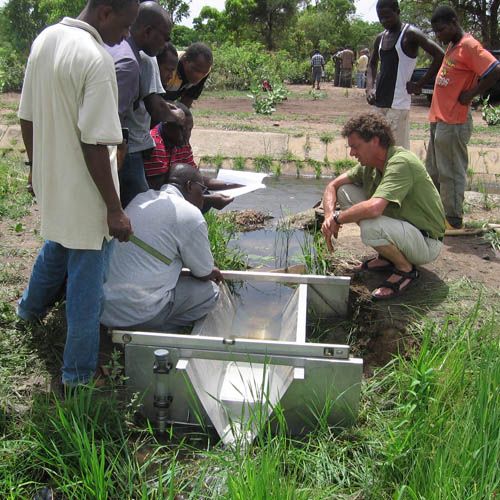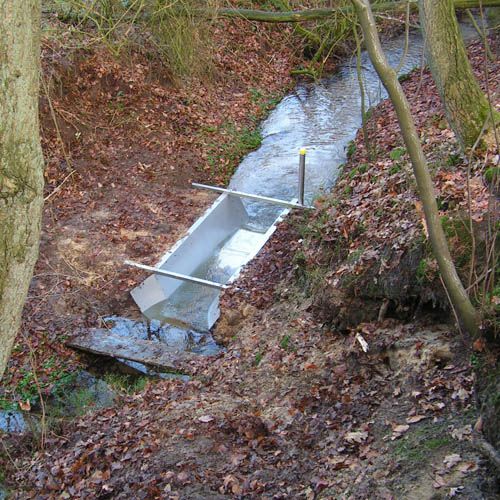 RBC flumes are used to measure the quantity of water that, for instance, flows through an irrigation channel. By comparison to known flumes, such as the WSC- and the Parshall flume, the RBC flume is the most accurate. The RBC flume has been specially designed for use in smaller water ways or earthen channels (irrigation channels, in- outlets, furrow, ditches, etc.).
Due to the small weight and the limited dimensions the flumes can be easily used and transported. This is particularly advantageous in the event of multiple temporary measurements.
The measuring range of the large flume can be substantial (also in shallow water).
Easy to install.
User friendly.
Measuring results can be read easily.
Information regarding discharge velocity available fast.
| | |
| --- | --- |
| Discharge Measurement | 0.7 - 8.7 l/s |
| Material | stainless steel |
| Flux | 0.1 - 8.7 L/sec |
| Weight | 5.4 kg |
| Package Size | 70 x 51 x 24 cm |