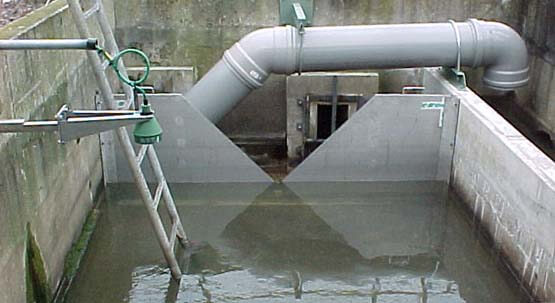 713 Open Channel Flow Meter
MJK 713 DOES OPEN CHANNEL FLOW MEASUREMENT AND REGISTRATION OF WATER FLOW. THE CONVERTER IS ADAPTABLE TO MANY TYPES OF WEIRS AND OPEN CHANNELS.
The built-in ISO 1438 formulas for flow calculations are preprogrammed with the most common flumes and weirs, such as Parshall, Venturi, Palmer-Bowles flumes and V-notch and rectangular weirs. Also to be used with non-standard channels and weirs often installed at waste water plants and stormflow locations.
713 Open Channel Flowmeter is primarily used for measuring flow outlets from waste water treatment plants. The flow is calculated upon the water level, provided by either ultrasonic or hydrostatic level transmitter.
In Waste Water, the MJK 713 Flow Converter measures the water level behind a weir or in a pre-fabricated flume. It converts the level using the ISO norm 1438 flow formula to calculate an actual flow and totalized volume. This gives the 713 flow converter the highest possible accuracy and therefor it can be used for billing purposes. To provide solutions for many applications, MJK Open Channel Flow Meters are supplied with ultrasonic or hydro-static sensors.
713 Flow Converter's outputs can be connected to an external instrument or data logger to record flow volumes. The digital outputs are used for, e.g. an external alarm device to warn of excessively high or low flow, an external flow counter or a liquid sampler controlled proportionate to flow.
| | |
| --- | --- |
| Measuring Range | 0-1 m, 0-3 m |
| Supply | 220-240V AC, 110-120V AC or 24V DC appr. 10 VA |
| Accuracy | ≤ ±1 % (min. ±1 mm) |