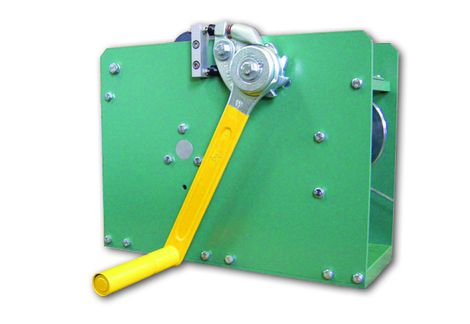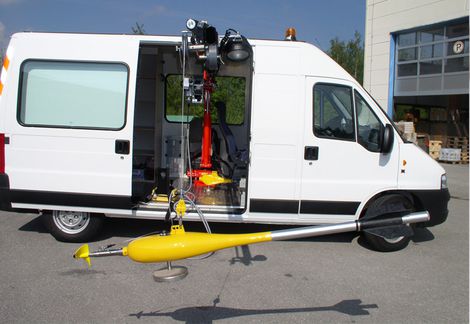 Portable mechanical winch for mobile flow measurement with hydrological impellors (e.g. SEBA water wings F1)
Adapted to different cantilever systems (bridge cantilevers, measuring trailers etc.)
High-performance 24V motor in combination with a comfortable operating terminal (optional)
Suitable for load weights of 5 kg -100 kg
Mobile:
The compact design and relatively light weight of SEWII (12 kg) permits independent flow measurement of stationary cable crane systems with impellors and a load of 5 kg to a maximum of 100 kg. As a standard, SEWII can be operated mechanically and therefore independently of the mains.
Variable:
The SEWII can easily be adapted both to a mobile bridge cantilever or installed in measuring trailers or measuring vehicles with swiveling telescopic arms. For maximum ease of use, the following are available: a high-performance 24 V motor for load weights up to 100 kg and an operating terminal with joystick control and an integrated counting device (option).
Tailor-made:
With the SEWII we offer mobile solutions from a single source, i.e. from a simple bridge cantilever to completely configured, fully equipped test vehicles (e.g. Mercedes Benz Sprinter).