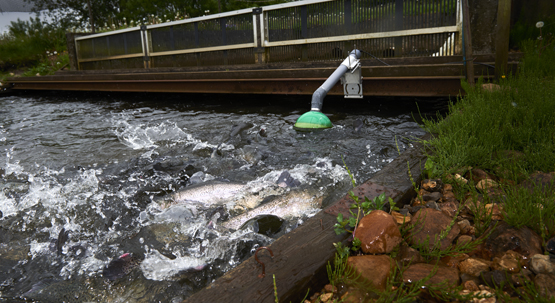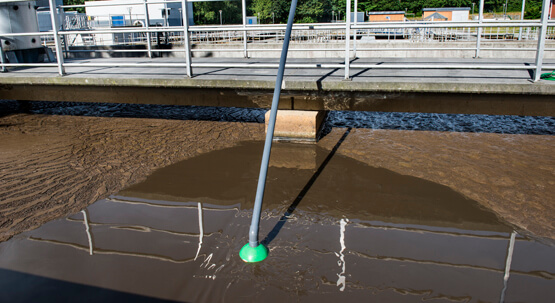 Oxix ® Dissolved Oxygen Transmitter
MJK OXIX PROVIDES DATA ALLOWING YOU TO CONTROL THE AMOUNT OF OXYGEN THEREBY OBTAINING THE OPTIMAL ENVIRONMENT FOR BIOLOGY PROCESSES.
The right oxygen level makes your process more efficient and ensures that you are not wasting energy on unnecessary operation of blowers and aerators.
The right level of oxygen in the tanks and basins create the perfect environment for the microbes in the waste water process.
The right amount of oxygen will reduce the operating cost of the plant. The wrong oxygen level can cost extra process hours or days – or ruin the process.
Oxix is developed by MJK to provide exact oxygen measurement using a fluorescent sensor so no oxygen is lost on the measurement.
Oxix has a built-in jet cleaning nozzle, ensuring the small sensor window is clear. This provides the optimal long term efficiency.
Measured values are stored in the built-in data logger and can be read on the multi-language display.
Data can also be transferred to a SCADA system.
Oxix works well in networks with similar transmitters, such as Susix and MagFlux.
Enclosure Rating

Display: Dust and waterproof IP 67, NEMA 6 (mounted on converter)

Converter: IP 67, NEMA 4x

Indication
Indication measurement, configuration and graph
Communication
Modbus® RTU-mode, 9600 baud, 2-wire RS-485, master
Memory
2 Mb Flash memory, 160.000 entries with date, time, value
Interface
USB 1,1 type mini B, Female
Accuracy

Converter: +/- 0,1% of reading

Sensor: Better than 1% of actual reading (0,02 mg/l)

Power Supply
230 V AC, 50 / 60 Hz ± 10 % or 115 V AC, 50 / 60 Hz ± 10 % or 10 - 30 V DC, or 24 V AC, 50 / 60 Hz ± 10 %
Dissolved Saturated Oxygen
0 - 25 mg/l or ppm, 0 - 120 % SAT
Measurement Principle
Optical, near infra-red fluorescence (lin = 475 nm, Iout = 609 nm)
Pressure
Max. 6 bar (100 psi)