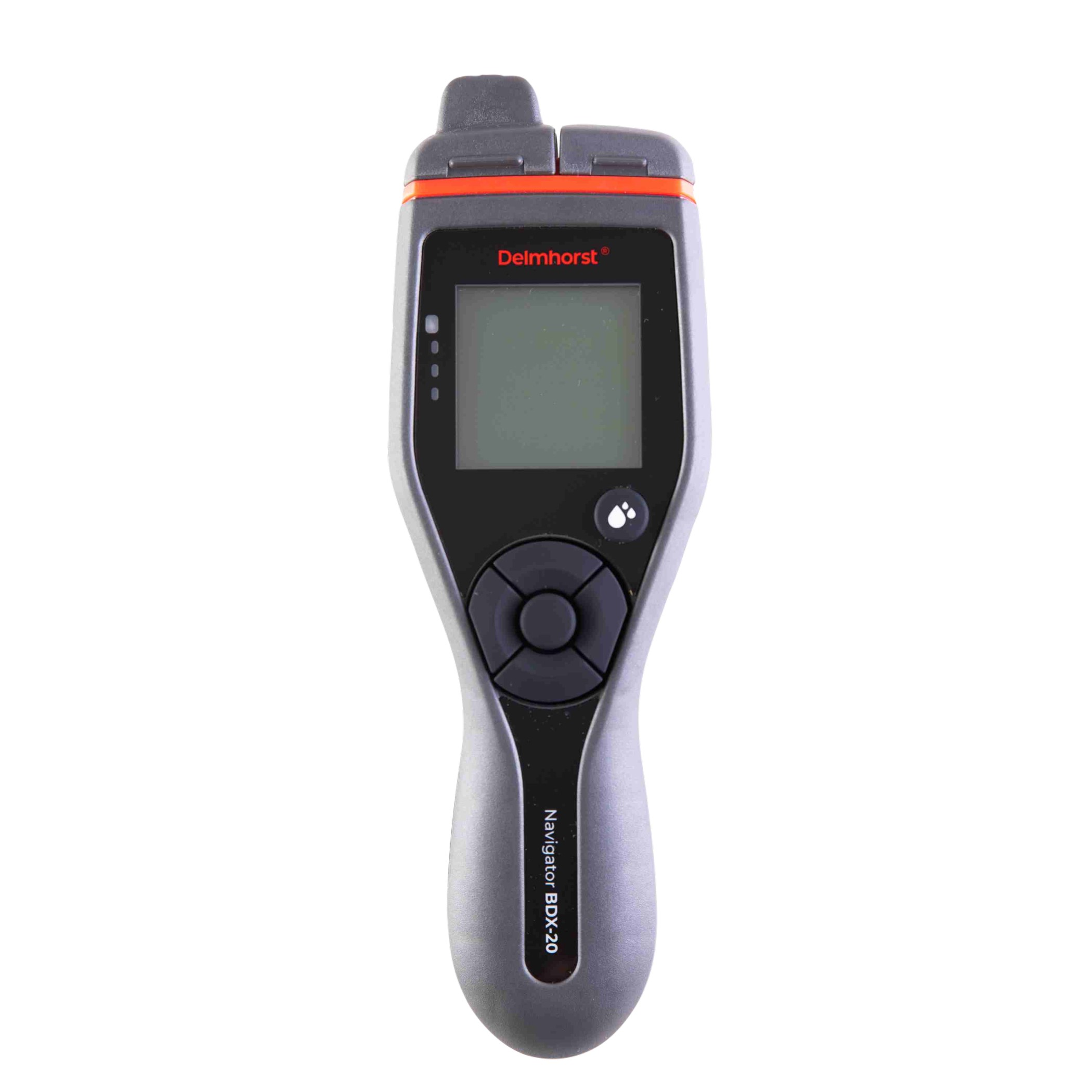 The BDX-20 is the newest in the legendary "BD Series" pin meters for the building trades. This rugged meter has an ergonomic design with an easy grip handle and large tactile buttons for comfort and usability. Equipped with a custom, LCD display and intuitive user interface, users can quickly obtain accurate readings. The BDX-20 will ensure maximum performance and reliability on every job.
The BDX-20 includes 3 built-in measurement scales – Wood (Doug Fir 6%-60%), Reference Scale (0-100) and Drywall (0.2%-6%) – plus all the great features of the BDX-30. It is not compatible with the EDGE™ app.
Large, custom display with auto backlight - easy to read under all conditions.
3 measurement scales:

6%-60% Wood (Douglas Fir)
0.1% -6% Drywall
0-100 Reference scale

Wood temperature correction (°F/°C)
Alarm set point - alerts to user-selected MC level
On-screen readings statistics – High, Low, Average, Standard Deviation, Last 10
Internal calibration check
Pins/electrode correction (insulated or non-insulated)
Integral contact pins max 5/16" penetration (use 2498/A-100)
Compatible with any Delmhorst external electrode.
Color-coded LED's
Sturdy plastic carrying case – included
Power – 2x AA batteries – Alkaline Energizer included
"Low Batt" warning with audio
Auto off timer. Set to 1m, 4m or 10m
QR code on meter for easy access to support materials
Size: meter only - 8.65in (2.2mm) x 2.85in (72mm) x 1.55in (39mm); in carry case - 9.5in (241mm) x 6.5in (165mm) x 2.5in (64mm)
Weight: meter only - 0.4.5oz (1.3g); in carry case - 18oz (510g)