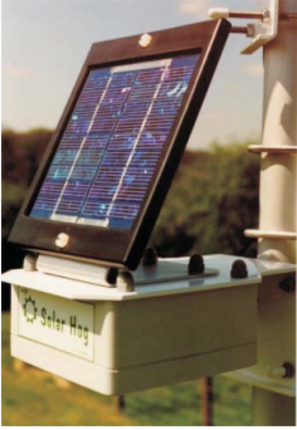 Solar Power system for DataHogs and MiniMets
Automatic renewable power supply for many years
Separate communications port for uninterrupted supply
Skye Solar Power Supply a

small compact solar power option for the MiniMet Weather Station.

Designed to give uninterrupted supply to the Skye DataHog or MiniMet datalogger.
Consists of 10 watt solar panel and power regulator connected to a 12V rechargeable battery.
Transfers power to the datalogger via the RS232 connection.
Fitted with a secondary RS232 socket for communication with the datalogger without the need for power interruption.