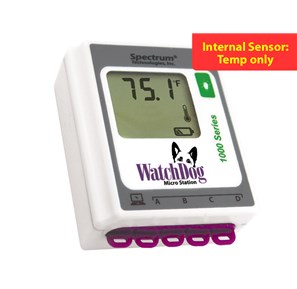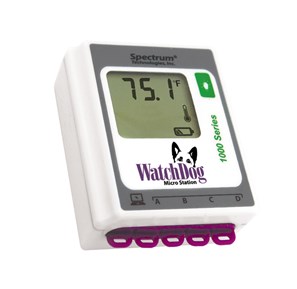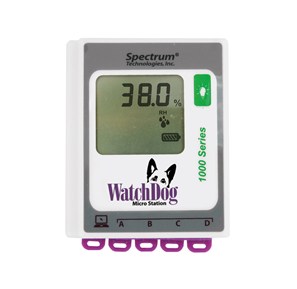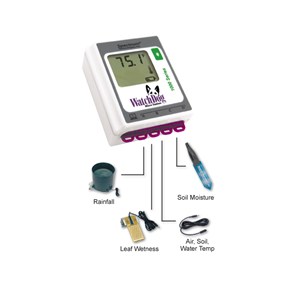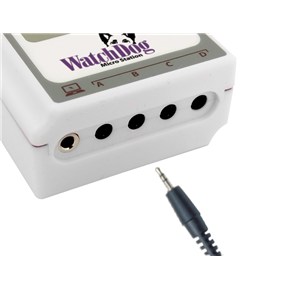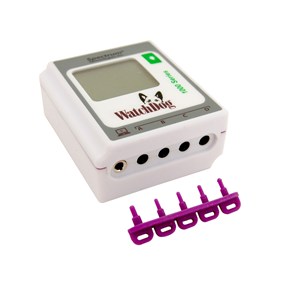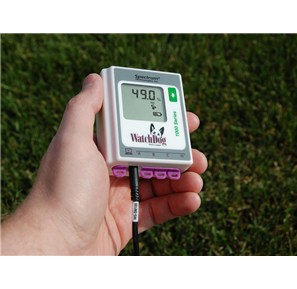 WatchDog 1000 Series Micro Stations - Temp
Micro Stations are the cost-effective choice for recording environmental conditions over a period of time. Whether your needs are plant disease alerts or soil moisture monitoring, the WatchDog 1000 Series Micro Station will deliver the information you need for timely, accurate data that will result in increased profits. The LCD display confirms station operation and provides current sensor readings. View the current temperature during a freeze event, or soil moisture prior to irrigating – without downloading to a PC. Customizable with up to four unique external plug-in sensors. Change monitoring parameters from one season to the next, simply by connecting a different sensor - keeping investment costs down while making more profitable decisions. See our WatchDog Data Logger Sensors page. The Radiation Shield is also recommended. We also offer a water-resistant Sliding Enclosure and a Waterproof Enclosure to protect your micro station from the elements.
The cost-effective choice for recording multiple environmental conditions
Internal sensors can include temperature and humidity
With up to 4 external sensor ports, you choose the sensors you need
LCD displays current sensor readings and battery level
Select measurement intervals from 1 to 60 minutes
Log 10,584 intervals (220 days at 30-minute intervals), 8,064 intervals with virtual channels enabled (for SMEC 300)
Data is stored in fail-safe non-volatile memory
Water-resistant case
12-month battery life (CR2450, included)
Transfer data with a direct-connect cable or Data Shuttle
Requires SpecWare 9 Basic or Pro (v9.2 or later) software
These WatchDog 1000 Series Micro Stations measures temperature from internal sensors ONLY, along with their available sensor ports (vary by model). If you require built in temperature and RH or external sensors only, please see our other 1000 Series Micro Station options.
Operating temperature range: -4 to 140ºF (-20 to 60ºC)
Temperature range: -40 to 185ºF (-40 to 85ºC)
Accuracy: ±1.1ºF (±0.6°C) at -4 to 122°F (-20 to 50°C), else ±2.2°F (±1.2°C)