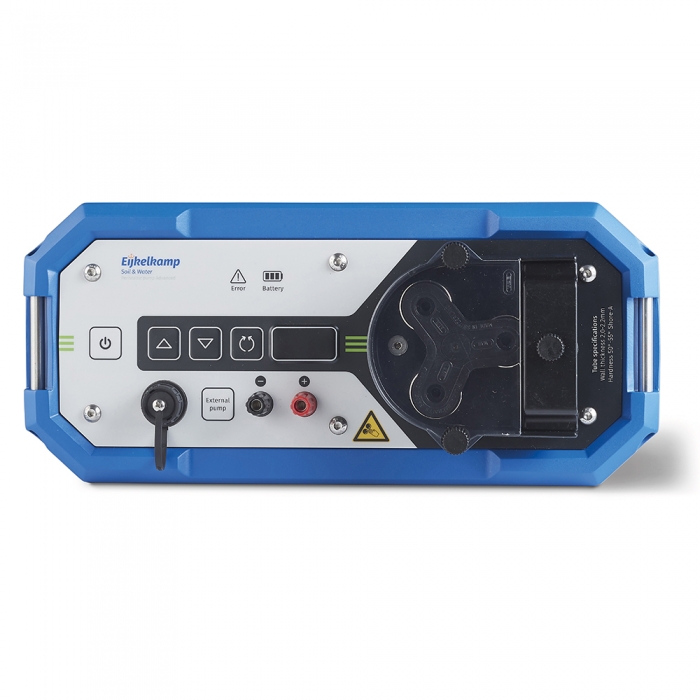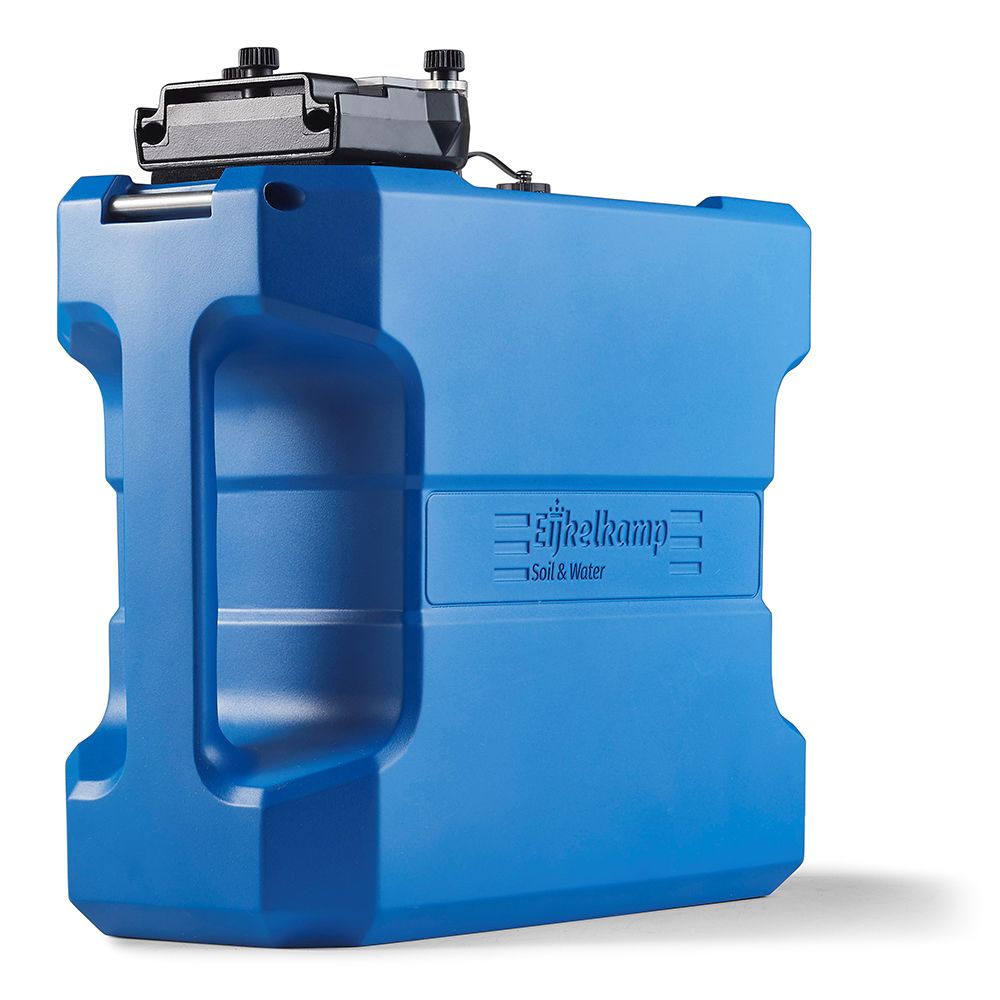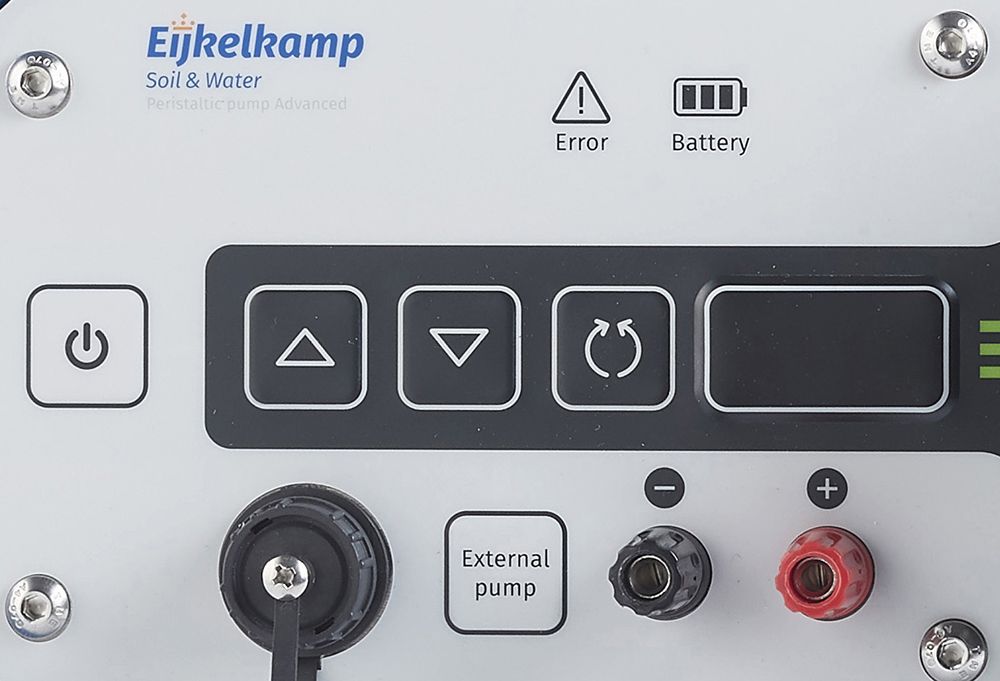 12.35 Peristaltic Pump 12 Vdc Advanced
This peristaltic pump suitable for field use (item no.: 1235) is battery-powered and is microprocessor controlled. The microprocessor provides adjustable constant speed, overload protection and various external control functions. A built-in maintenance-free 12 Volt lithium-ion battery (10 Ah) makes it possible to use the pump for two to five hours at a time (depending on the load). The housing is the highest degree splash-proof (IP 66) and can function safely and without problems in the field.
Suitable for purging monitoring wells for several hours continuously (by using more than one peristaltic pump time can be saved).
In-line filtration for sampling of groundwater using the filter holder or 0.45 micron disposable filters for removal of soil particles from water samples.
Impeller pumps can be connected to the peristaltic pump to be able to pump large quantities of water out of monitoring wells, for instance during well development after they have just been placed.
| | |
| --- | --- |
| Fit for silt loaden water | Yes |
| Maximum sample depth | 9 m |
| Sample diameter | 4 mm |
| Maximum pumping capacity | 2 L/min |
| International Protection Rating | IP 66 |
| Power supply | Battery, 12V |