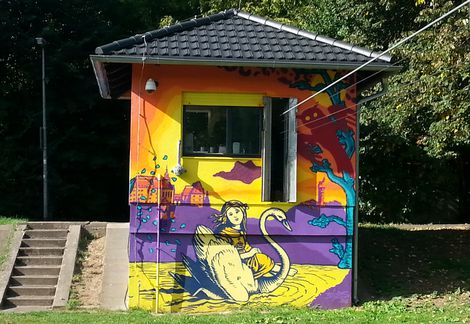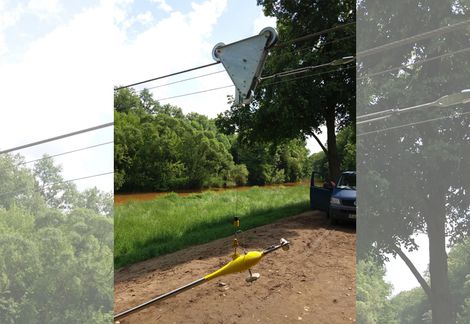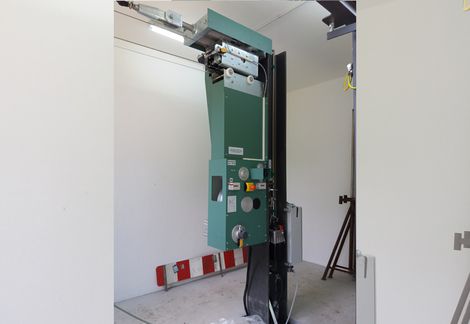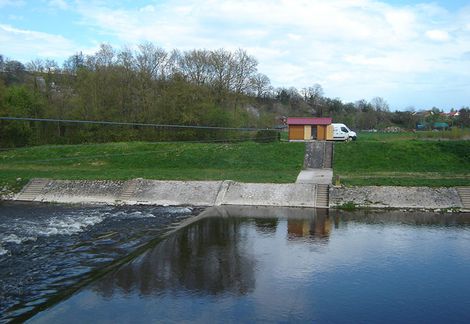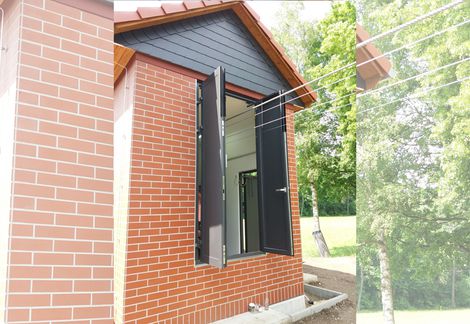 LAWA-guidelines-compliant and robust stationary cable crane system for water impellor equipment with ballast weights of up to 100 kg
High-performance double winch type SDW-ES with a steplessly adjustable 1.5 kW, 230 VAC electric motor for adjusting speeds of 0-0.5 m/s and electrically switchable coupling (SDW-ESM)
Comfortable, external operator terminal in two different versions (e.g. with an integrated counting device)
Optionally available with clamped circuit tension (SKA-S), hydraulic pretension (SKA-H) or weighted tension (SKA-G) of the suspension cable and shift cable
Reliable, robust, proven:
SEBA cable crane systems of countless types (location/customer specific designs) have been operated successfully for decades. Users around the world have come to appreciate in particular the reliability and ease of operation. Both double-acting winches and all system components comply with the current LAWA guidelines.
Everything from a single source:
By working together with our customers in close consultation, in consideration of the width of the measuring station, budget and local regulations, we carry out the best suited design and configuration of the system. The cable force calculations, power supply, drilling plans, floor plans, etc. are all prepared for the consultant engineering office, the structural engineer and the building contractor. Once the gauge house and girders are in place, the installation of the system components and cables, as well as a final test run, are conducted by our experienced SEBA technicians. The SKA is ready-to-use once the entire system has been tested and approved by a local regulatory body.
After-sale service:
Since we are competent and skilled professionals, we regularly review your cable crane system according to the gauging regulations, presented in the Annex G. If any defects or wear-and-tear are detected, we will indicate them and, if desired, immediately fix them in site.