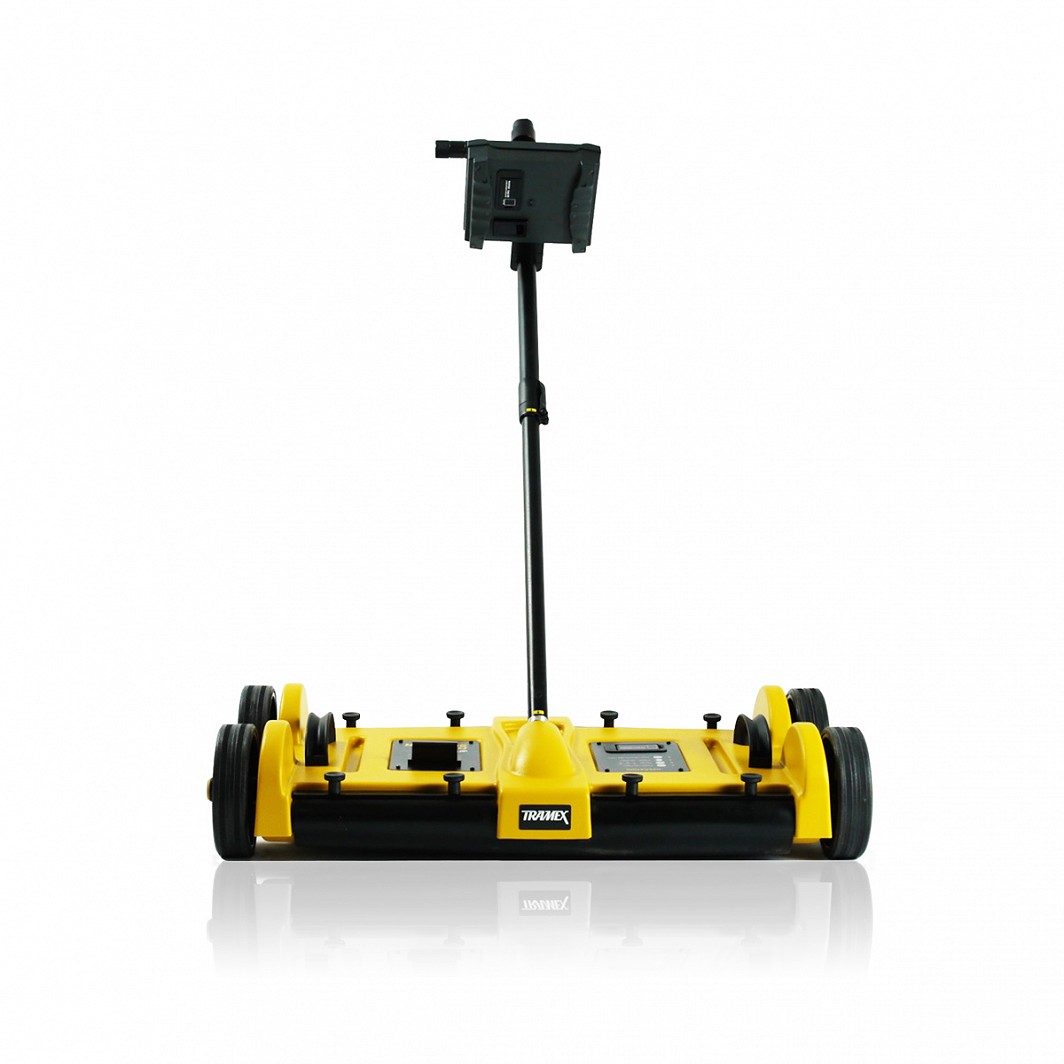 The Tramex Dec Scanner is a mobile non-destructive impedance scanner designed for the instant surveying of moisture conditions in roofing and waterproofing systems per ASTM D7954. Ideal for water leak detection in roofing materials and integrity testing. Roofing moisture meters detect leaks in roofing materials as well as measure moisture.
| | |
| --- | --- |
| Measuring Range: | 0 to 100 Comparative |
| Max. depth of penetration: | 6" (152 mm) |
| Power Supply: | 2 x 9 Volt PP3 Batteries (included) |
| Limitations: | Some EPDM, Butyl rubber roofing and other conductive roofing. |
Range selection:
The Dec Scanner has an integrated and adjustable calibration ability allowing for precise comparative readings. There are 3 Ranges, and they should be selected as best suits the surface under test, for example:
Range 1 - Most suitable for single-ply and thin roof coverings such as PVC, Hypalon and other smooth surfaces where insulation is wet and moisture is close to the surface.
Range 2 - Most suitable for multi-ply built-up and modified systems, mineral surfaced felts, and other smooth or gravel surfaces where insulation is less wet and moisture is below the surface.
Range 3 - Most suitable for thicker roof coverings such as mastic asphalt, thick gravel and stone surfaced roofing