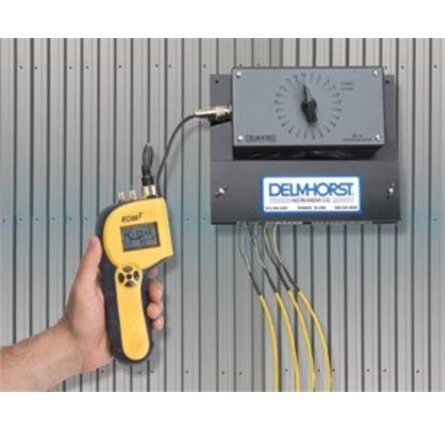 Ideal for dehumidification kilns and small drying operations, KIL-MO-TROL® lets you monitor the moisture content of lumber during the drying process. With testing stations at each lumber package and a rotary switch box in your control room, you can quickly get an overall view of your progress. Proven for both hardwood and softwood drying, the KIL-MO-TROL can be used in any type of dry kiln, pre-dryer, or air-drying operation.
Track wood drying progress
Pinpoint problem areas in the kiln
Determine end-point for shutdown
Pins:
Shell & Core Lengths — the KIL-MO-TROL system comes with the option to measure both shell and core moisture content. Knowing the difference between shell and core moisture will help you make more informed drying decisions.
Insulated for Core Reading — With pins that are insulated except at the tip, you can obtain core readings which provide a true indication of moisture content at a known depth.
Cables:
Banana Plugs — Allow for quick and easy connection of cables to contact pins.
Teflon®-insulated Sheathing — Designed to withstand the harsh environment of your kiln.
Molded connectors — Large, easy-to-handle connectors ensure that each station is securely connected to the rotary switch in your control room. These connectors are molded directly to the cable, and are virtually corrosion and moisture proof.