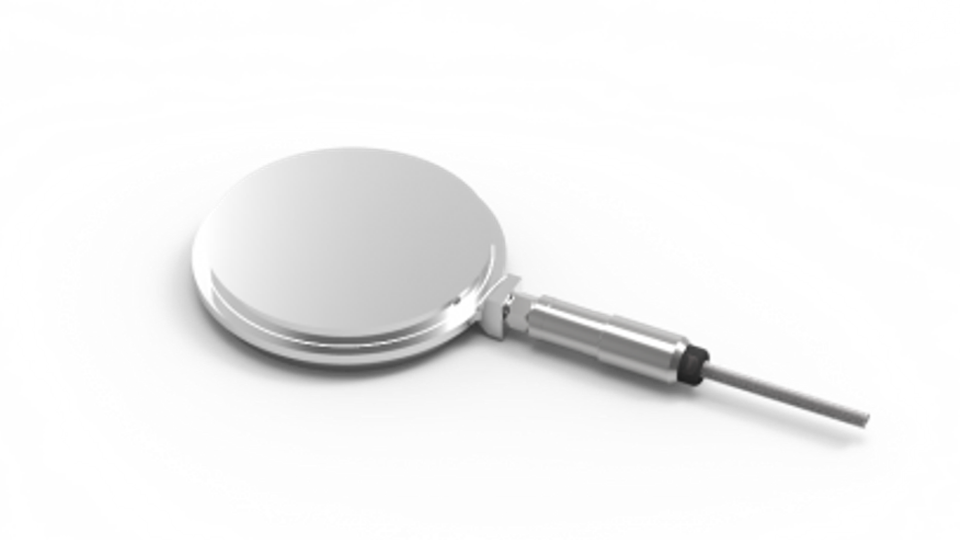 Electro-hydraulic Load Cells for Steel Linings and Struts
Consist of stainless steel pad with a pressure transducer.

The piston pad is realised by two plates welded together around their periphery and spaced apart by a narrow cavity saturated under high vacuum with de-aired oil to assure maximum rigidity; so that load is transmitted into a pressure measured by the pressure transducer.

Specially designed for steel lining and struts monitoring.
Special twin distribution plates are available for application between not parallel surfaces.
| | | |
| --- | --- | --- |
| MODEL | 0L2CE019000 | 0L2CE030000 |
| Range | 1900 KN | 3000 KN |
| OD | 209 mm | 264,5 mm |
| Length (L) | 365 mm | 421 mm |
| Overall size (OD x L x H) | 209 x 365 x 36,5 mm | 264,5 x 421 x 36,5 mm |
| Accuracy (linearity, hysteresis and repeatibility) | < 1% FS | < 1% FS |
| Signal output | 4-20 mA (current loop) | 4-20 mA (current loop) |
| Temperature operating range | from -20°C to +80°C | from -20°C to +80°C |
| Protection Class | IP 68 up to 100 KPa | IP 68 up to 100 KPa |
| Material | stainless steel | stainless steel |
| Sensor resolution | 0.15 KN | 0.20 KN |
| Power supply | from 9 to 30 V DC | from 9 to 30 V DC |